News of 7/14, 15 Toni Toni Marchais holding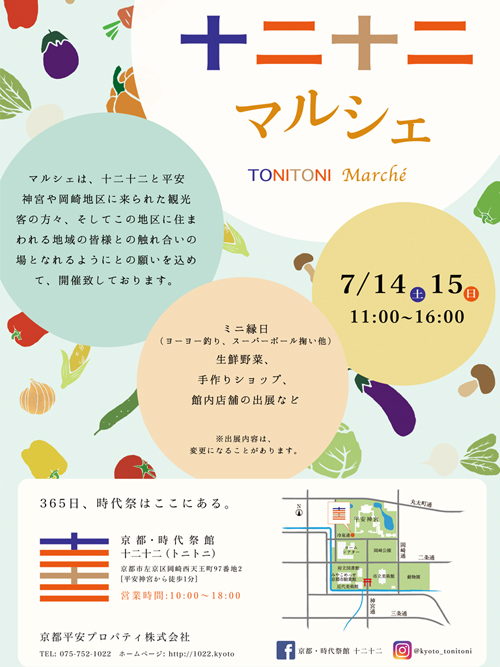 Date /2018 age Saturday, July 14, Sunday, July 15
Place / "Kyoto, Festival of the Ages building 12 ten ni" site
It is 00 00-16 /11 at time
It is in Kyoto, Okazaki, the Heian-jingu Shrine west side
Handmade Marchais which is held outdoors of "Kyoto, Festival of the Ages building Toni Toni" (Toni Toni).
Mini-fair (yoyo fishing, Super Bowl scooping up, etc.),
Fresh seasonal vegetables, delicious lunch,
Handmade miscellaneous goods and accessories, various articles including Kyoto souvenir form a line.
As shop in Toni Toni opens a store, too and offers Marchais-limited article
When you come to Heian-jingu Shrine, please drop in.
※Branch contents may have change.