Celebration! We achieved 1,022,000 visitors!
We were associated on peaceful capital relocation that was origin of facility name and October 22 that was the Festival of the Ages date
The number of the 1022000th visitors achieved on December 8, 2018.
We appreciate that we are supported by many visitors and were able to come to here.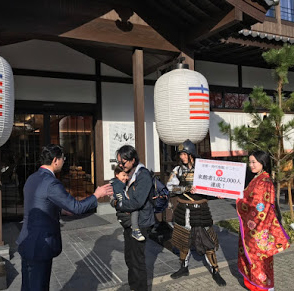 I handed authorized book than this hotel, Manager Toru Momoi.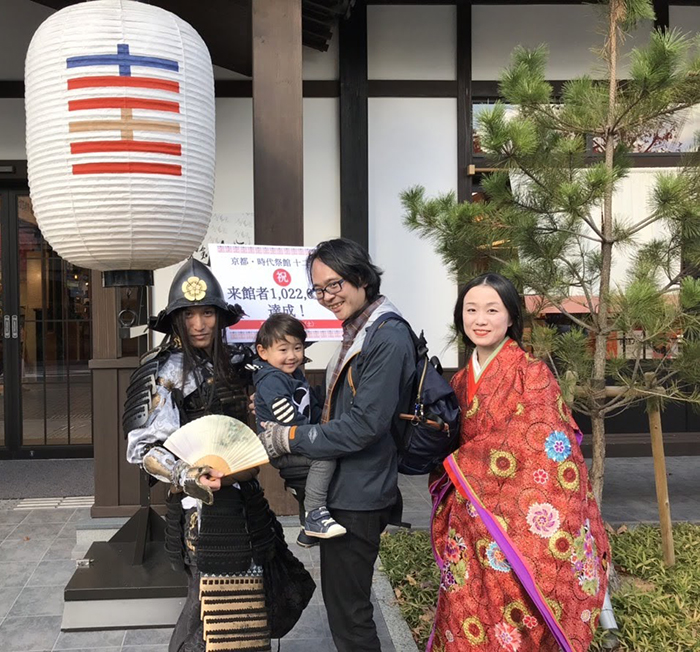 The 1022000th Mifune and eldest son.

I would like "the Kyoto, Festival of the Ages building Toni Toni" in future.