Event of Toni Toni spring is so with cherry blossoms together saki", and "it is held!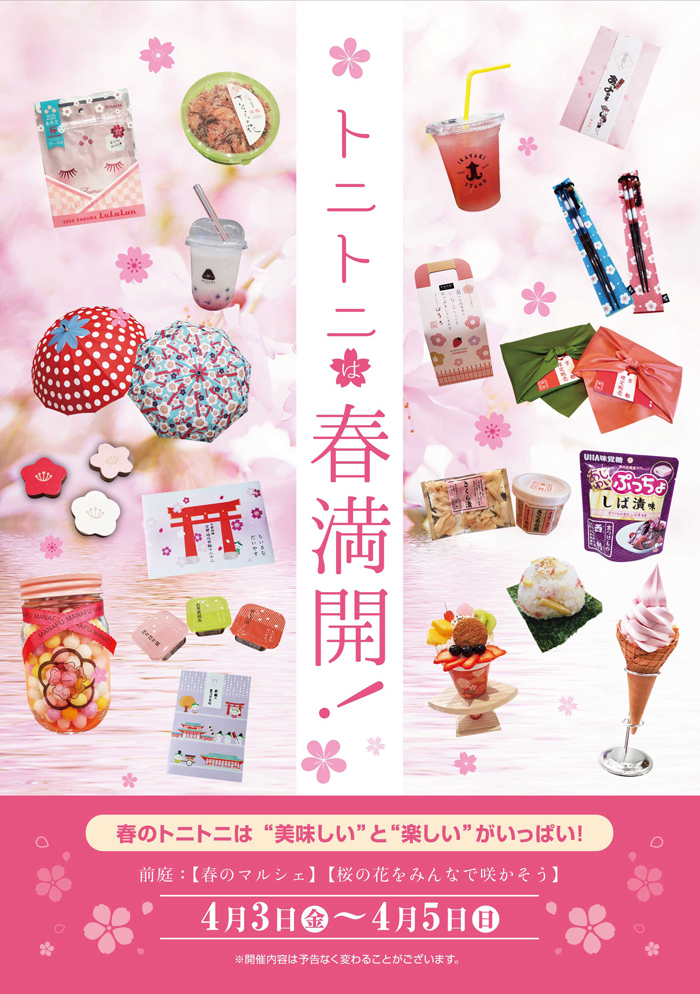 ◆Period◆
Wednesday, March 19, 2020 - Sunday, April 5, 2020

◆Place◆
The Kyoto, Festival of the Ages building Toni Toni front yard

◆Contents◆
Please write wish of everybody on paper which you imitated to cherry blossoms.
We put the cherry blossoms on panel of tree, and let's make full bloom for wish of everybody!
After event, wish of everybody will dedicate written cherry blossoms to Heian-jingu Shrine.
In addition, it is held, and we have store opening of gourmet booth for three days of from Friday, April 3 to Sunday, April 5 at the same time, too.

Toni Toni comes over, and please enjoy this spring!